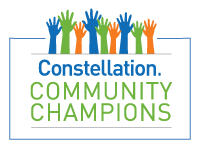 Catonsville Elementary School PTA has been named a Constellation Community Champion! Thank you all for your hard work in helping us achieve this award!
PTA Mission:
To support and speak on behalf of children and youth in the schools, in the community and before governmental bodies and other organizations that make decisions affecting children

To assist parents in developing the skills they need to raise and protect their children
To encourage parent and public involvement in the public schools of this nation
Catonsville Elementary School PTA has been an integral part of the Catonsville Elementary School Community. We have a large active membership, in addition to many supportive members.
Recent Meeting Minutes

Looking for Catonsville Elementary School's website? Click

here

!